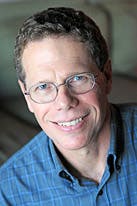 I will help you move through your transaction in an orderly and efficient manner. I will do so in a way that fits your goals, personality and timeline. Whether buying or selling, I will strive to get you the highest value while always looking after your best interests.
I bring experience from a life filled with success in many fields. I am:
Knowledgeable – A local Peter, knows the Settle markets and uses the most current research to keep you up-to-date with real sale estate trends.

Result and detail oriented – Peter works to understand your goals and timeline to get you through your transaction on time with the least amount of stress.  

A strong negotiator – Peter is a Certified Negotiation Expert (CNE). He is a strategic, strong advocate for you and your investment. He believes a fair minded, detailed and win-win style gets the best results.

Experienced – In the mid-1970s he purchased and remodeled his first rental property. He continues to invest in long-term rentals in the Pacific Northwest.

A good communicator with skills that build long lasting relationships with clients and other agents. During a transaction, Peter will supply you with regular updates to see you through the process smoothly.

Community minded – prior to becoming a broker, Peter helped nonprofits raise millions of dollars for community development and human service programs.  He managed Neighborhood House's successful $13 million High Point Center capital campaign. The 20,000 sq ft, building, designed to LEED (Leadership in Energy and Environmental Design) Gold standards, has received numerous awards. www.nhwa.org
I joined The Community and Housing Team of Windermere Agents because The CoHo Team is a perfect fit for my skills and interests. It combines helping the vulnerable and disadvantaged of our community and world with an entrepreneurial spirit and knowledge of real estate.  As a CoHo member I support my community by donating a portion of the commissions I earn from providing excellent real estate services to buyers, sellers and investors.
When not working, I spend time with family and friends – gardening in my small veggie patch, hiking with really light gear, doing a little pottery or studying French.  I have a passion for travel – especially when accompanied by members of my family. I am a dedicated volunteer; I was a founding member of the Washington Clay Artist Association and regularly served on a number of boards and committees. I recently retired after serving four years on the Seattle King County Board of Realtors.
I hope we get the opportunity to meet. Thank you for considering working with the CoHo Team of Windermere Agents.